Lake Las Vegas Water Sports offers everything from extreme adventures like water jetpacks, to something more relaxing like stand up paddle boarding. If you don't want to get wet then check out the back trails on any of our bikes or even cruise to the hoover dam in a Polaris Sling Shot! Whatever you prefer, we have something for everyone!
Neon Paddle, Movie on the water, Yacht Charter, and all other special events..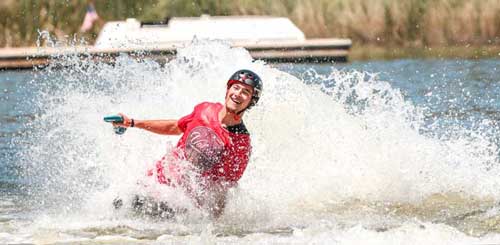 Water bikes, paddle boards, kayaks, Duffy boats, and more.
Cruise the famous Las Vegas Strip or hit the desert and explore the many beautiful sites the Greater Las Vegas area has to offer.
Want something more extreme? Try flyboarding or our wakeboard cable park. We offer the best water sports in Las Vegas.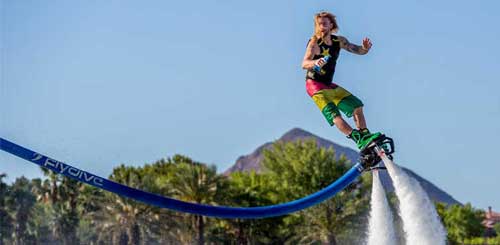 Daytime not your thing? No problem, come check out our Neon Paddle at night.
25 Minutes Experience: $99
30 Minutes Experience: $119
35 Minutes Experience: $129
(10 Minutes of every experience is for instructions)
Paddle Board: $69
Kayak: $69
Tandem Kayak: $99
VIP Glass Kayak: $149
Helmet: $5
Jacket: $5
Board Tube: $5
1 Hour Rental: $30
2 Hours Rental: $40
1 Hour Rental
2 Person Boat: $35
4 Person Boat: $45
10 Minute Pass: $15
10 Minute Pass: $25
1 Hour Rental: $45
2 Hours Rental: $60
2 Person Boat: $30
4 Person Boat: $40
Weekday Price
1 Hour: $99
2 Hours: $149
Weekend Price
1 Hour: $149
2 Hours: $249
MONTHLY PADDLEBOARD/KAYAK MEMBERSHIP ($100)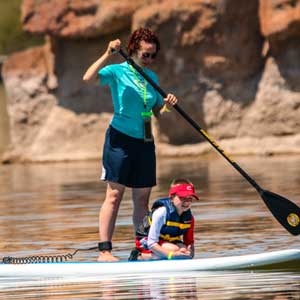 MONTHLY CABLE PARK MEMBERSHIP ($250)
MONTHLY FLYBOARD MEMBERSHIP ($450)
MONTHLY BOAT MEMBERSHIP ($500)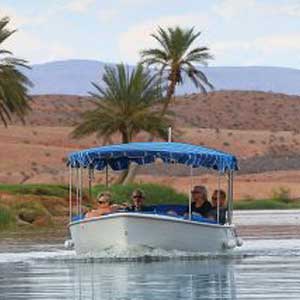 Trevor, Sean, and Alex went step by step on the do's and don'ts to make sure we were safe. Saying we had a blast would be an understatement. The company was great, the atmosphere was laid back, and best of all the cost of the experience was reasonably priced. Even walked away with a GoPro video to show off to my friends. Thanks again for a great time, you'll see me out there flying around again real soon!
Coming from Canada this was one of the reasons why we came to Vegas to try it. Our instructor Sean was kind enough to accommodate us after hours. Not only did he make it fun but he was patient and made it safe to learn in steps. This is a definite must for groups to come out and have an awesome time.
Something like you never experienced it's totally amazing, felt like iron man. I was scared at first was me and my girlfriend but it's just so fun that you forget about everything. Just want to touch the sky lol
We had a group of five out for a Bachelor party, we decided we wanted something different for one of our days in Vegas. It was a perfect day and the guys were so professional and easy going. They made it all about us, super accommodating to everyone in our group. Very knowledgeable, there were able to instruct us and in no time we were flying. I highly recommend this to anyone seeking a thrilling adventure.
I had an awesome experience. I live down in Lake Las Vegas so every time I drive by the lake I see people on the FlyBoard having a blast and so I decided to give this a try. The FlyBoard was very easy to get up and out of the water but hard to master. The instructor was great in giving me advice on how to effectively turn and everything. I had got the GoPro footage from them and the video turned out great
It honestly does make you feel like a superhero. I thought standing up over the water and keeping balance was going to be hard, but Trevor explained exactly how to maneuver and within about 5-10 minutes is something anyone can get the hang of. If you're looking for an awesome way to spend a hot summer day in Vegas than grab some friends and try this out. I can't wait to go back.
The experience is in a beautiful location, I would recommend having a drink/lunch here whilst you're here. The staff were excellent and provided great detail/instructions. The experience itself is great fun, there's genuinely nothing like it. I would recommend this company, especially if you're a first time flyboarder. I would definitely return.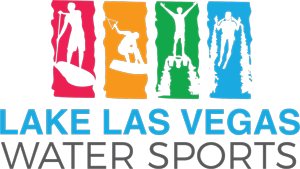 Better yet, see us in person!
We love our customers, so feel free to visit during normal business hours.
Lake Las Vegas Water Sports
Texting will get the fastest response