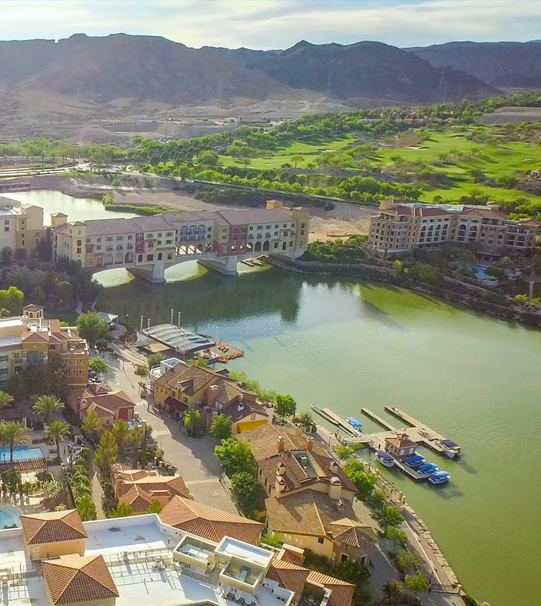 VILLAGE MARINA
---
20 Costa, Las Vegas, NV 89011
An oasis of old world charm combined with new age convenience. Montelago Village gives you the feel of a quaint cobblestoned town in the Mediterranean. Besides our activities, you can spend a quiet, leisure day here, shopping and dining. Seasonally, between May and October, there is live music on Saturday nights and different events throughout. Bring that special someone and paddleboard or pedal boat in front of the village, under the iconic bridge or you can explore the whole 2 mile long private lake as well.
Paid transportation is available from Bellagio Hotel & Casino which is located at 3600 S Las Vegas Blvd, Las Vegas, NV 89109 with any rentals. All transportation will leave from the Bellagio Hotel & Casino.
Note: We close early due to special events. Please call if you do not have reservation to check if any special events.
For resevations please book online at lakelasvegaswatersports.com
---
WHAT ARE YOU WAITING FOR?